Singing Lessons | Recording | Drum Lessons | Guitar Lessons | Pop Star Recording | Live Entertainment
Singing Lessons In Renfrewshire | Music Tuition In Renfrewshire | Music Studios In Paisley |
Tribute Shows | Live Entertainment | Music Productions Company In Renfrewshire
Welcome to Splash Productions; Scotland's biggest Music Production and Recording Studios Complex, where you can find an array of products and services. Our Music Tuition classes are available to kids and adults, including drum lessons, singing lessons, keyboard lessons, guitar lessons and bass lessons. Our kids parties and hen parties pop star parties are some of our most popular services, and have inspired other services such as Pop Bridol and the Pop Star Video Experience. Our control room houses the latest Pro Tools HDX system for all your singing and band recording needs. Splash Productions also service the dance and theatre world with Sound and Light for stage shows and Dance Music and Cheer Mixes. Here you will find all about us and how Splash will become a part of your life and will be there for you for years to come. Why not have your company come for a day out at Splash for a Corporate Team Building day and record a song with your company photo shoot. We look forward to welcoming you to Splash Productions Complex In Renfrewshire soon.
Visit our Blog and get free tips on vocal lessons, drum lessons with advice on other services. Plus find out whats going on in Splash right now and get a head start on our latest deals
Kick your whole First Waltz Off with a surprise as your guests realize you are singing your first waltz. More often now brides are trying to be different and make their big day unique. Here at Splash We are all set up to give you the ultimate recording experience and give you a copy on CD nad MP3 Sent to your email so you have the option to play your track by CD Or your phone or tablet. Book Your Slot Today.
CALLING ALL BRIDES & GROOMS ... RECORD YOUR OWN FIRST WALTZ
Let Splash Productions Web Team Design Your New Website With New Stunning Designs that will catch your audience and put you ahead of your competitors. Our Team will also help with the SEO of your site making sure you are getting found on Google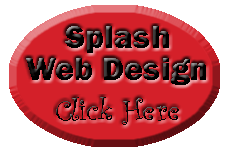 Splash Productions Singing Pupils Are Gearing Up To put on the biggest Concert in Renfrewshire to showcase their talent"
Hear The Splash Productions Singing Pupils again have experienced the ultimate oppertunity in being involved in this amazing album featuring 17 amazing tracks and distributed by Universal Publishing.
Available in all HMV Stores and iTunes, Amzon and all other digital download stores.
GET THE BEST DEALS ON ALL OUR SERVICES FROM THE 1st TO 12th OF EACH MONTH.
CRAZY SAVINGS ON POP PARTIES, SINGING LESSONS, DRUM LESSONS AND A WHOLE LOT MORE.
SUBSCRIBE TODAY AND YOU'LL NEVER MISS OUT